Hinweis: aufgrund der limitierten Sitzplätze wird zur Reservierung der Tickets geraten
Ankündigung des Festivals auf Letzeburgisch, in "Jazz Aller Retour" mit Claude Steffen vom 27.12.2018,
Radio Ara aus Luxembourg :
eine weitere Radiosendung zur Einstimmung:
am 2.3. 2019, 19:00 Uhr, "Jazz funkt",
auf https://www.freies-radio.de/ oder Antenne 99,2 Mhz oder Kabel 102.1 Mhz
save the date for the 5th freejazzfestival saarbrücken
3. - 7.4. 2019,
celebrating the 80th birthday of
Charles Gayle, Trevor Watts & Joe McPhee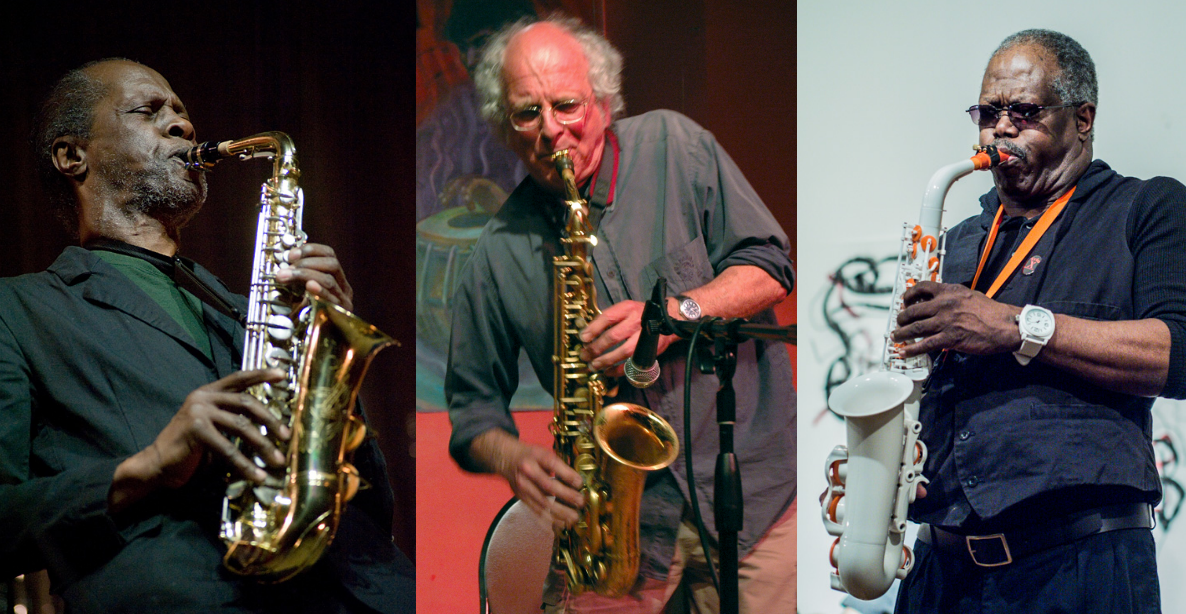 watch for
>>details
and more information in the weeks to
come!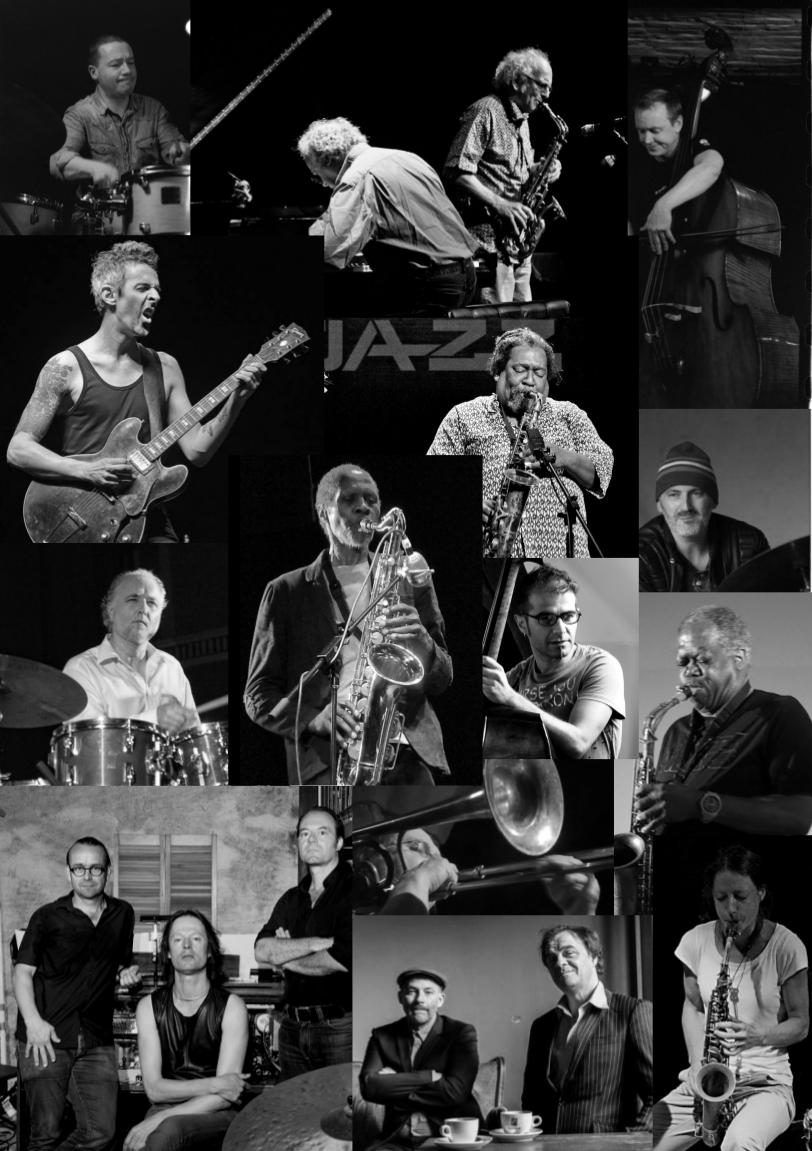 Prolog, 3.4. 2019: "degrees above", Impro zu Experimentalfim & Freejazzdoku
Auftakt, 4.4. 2019: Vortrag von Arne Reimer & "The Nu Band"

1. Festivaltag, 5. 4. 2019:
WATTS / WESTON / EDWARDS / SANDERS:
Trevor Watts - saxophon
Veryan Weston - klavier
John Edwards - bass
Mark Sanders – schlagzeug
MATEEN / MILASIUS:
Sabir Mateen – saxophon, flöte, klarinette
Juozas Milasius – gitarre
GAYLE / CABRAS / BARCELLA:
Charles Gayle - saxophon
Manolo Cabras - bass
Giovanni Barcella - schlagzeug
2. Festivaltag, 6. 4. 2019:
STEAMBOAT SWITZERLAND:
Dominik Blum - orgel
Marino Pliakas - bass
Lucas Niggli – schlagzeug
KALUZA QUARTETT:
Anna Kaluza - saxophon
Christof Thewes - posaune
Jan Roder - bass
Kai Lübke – schlagzeug
MCPHEE / EDWARDS / KUGEL:
Joe McPhee – saxophon, trompete
John Edwards - bass
Klaus Kugel – schlagzeug